Feed your brain with Omega -3 fats
We know we need more Omega-3. You hear it all the time. But do you realize how important these fats are to your health.  As much as you may think its essential  to avoid fat in order to maintain a healthy weight or healthy lifestyle, the opposite is in fact true.  Our brain and bodies actually need some fat for optimal performance.  It is essential to avoid "bad" fats which seem to be a huge and growing problem in the typical western diet.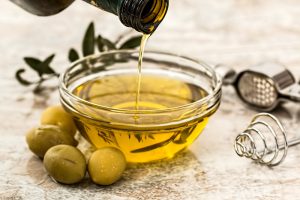 There are few natural sources of omega-3 fatty acids readily available to the average consumer.  It is found in many dietary oils, such as extra virgin olive oil, nuts and some types of fish. Fatty fish like , salmon, sardines and mackerel are excellent sources of omega-3 fatty acids.  Encouraging readers to eat healthier and make better lifestyle choices to improve one's overall outlook and wellbeing is a major reason I began this blog so I  encourage you to get more omega-3 and eat more fish.
I admit it has taken me many years to actually do this because I did not feel comfortable choosing fish at the market much less knowing what to do with it when I got it home.  I grew up with only 1 kind of fish. Frozen perch.  Baked with butter.  There may  have been some dried oregano in there on occasion.
Although most things baked in butter are pretty tasty, it sure gets boring.
Salmon is one fish that can hold its own paired with a variety of unusual ingredients and prepared in any number of ways.  I love experimenting with salmon but my kids all-time favorite salmon recipe is teriyaki salmon.  I would agree, it is definitely a meal to look forward to.    A miso teriyaki sauce glazed under the broiler results in a sweet caramelized sauce and is  a super delicious way to enjoy fresh salmon.  If you are lucky enough to live in an area where you can get fresh salmon, you have got to try it.
You really are what you eat
Eating a diet consisting of fresh unadulterated whole foods is essential to better health. Real food, fresh fruits and vegetables, natural foods rich in vitamins and minerals have 3 main benefits:
tastes better
makes you feel better
prevents disease.
According to Mark Hyman M.D. in his book  The Ultramind Solution, 80% of fats consumed in the U.S are omega-6 fatty acids and only 20% essential omega-3 fats.  In Japan the opposite is true.  Japanese consume a much higher percentage of omega -3s rather than omega-6s and statistics show that culturally they have less depression, less dementia and less heart disease cases relative to those in the U.S.
Unfortunately the typical western diet provides very low levels of omega-3 and very high levels of omega-6 which have been found to cause obesity and type II diabetes and inflammation throughout the body in general.  It is very important to note that omega-3 fats are essential; however,the benefits are optimal only when they are not impeded by the consumption of omega-6 fats.
Some examples of oils high in omega-6 that actually sound like they are healthy are sunflower oil and grapeseed oil.  Many fast food and packaged products contain oils with high levels of omega-6 fatty acids and should be avoided whenever possible.    These oils along with peanut oil, which is also very high in omega-6, are often used in frying food.
To brown the salmon cake in this recipe I used a little avocado oil.  Avocado oil is low in saturated fats and has a higher smoke point than olive oil so better for this type of pan frying food.   Salmon cakes made from freshly broiled salmon are healthy and a great way to introduce fish into your diet.  Eat them with a slice of tomato or accompanied by steamed broccoli.
Try this easy recipe and send me a comment to let me know what you think.
Fresh Broiled Salmon Cakes
Super satisfying and simple low calorie meal you can make in 30 minutes.
Ingredients
1/2 salmon filet tail end
1 egg
1/4 onion, chopped
2 T flour
1/2 c panko crumbs
2 T cilantro, chopped
2 T olive oil/avocado for frying
Directions
Step 1

Cover a rimmed baking sheet with foil and lightly grease. Place salmon filet on foil and broil for 5-10 minutes depending on size. Fish should flake easily with fork at thickest point.

Step 2

In large bowl use fork to flake salmon to small pieces and add the rest of the ingredients to salmon. Mix well to combine and refrigerate mixture for 15minutes to set if time permits.

Step 3

Take about 1/4 -1/3 mixture and form into a patty repeat with rest of salmon mixture to form 3-4 patties of equal size.

Step 4

Heat large fry pan with 2T oil add patties to pan and brown for 3 minutes than turn to brown the other side 2-3 minutes.