Traditional Flavors of Autumn
This year, like most folks, we will not be celebrating the Thanksgiving holiday in the traditional way but not for the reason you may think. It is not entirely due to Covid-19, although that is an excellent reason not to gather together in large numbers to avoid exposing yourself and loved ones to the coronavirus.
We won't be celebrating around the table with extended family because we went and risked exposure on a flight to California in order to spend the week with our son who is stationed at Camp Pendleton and could not fly home.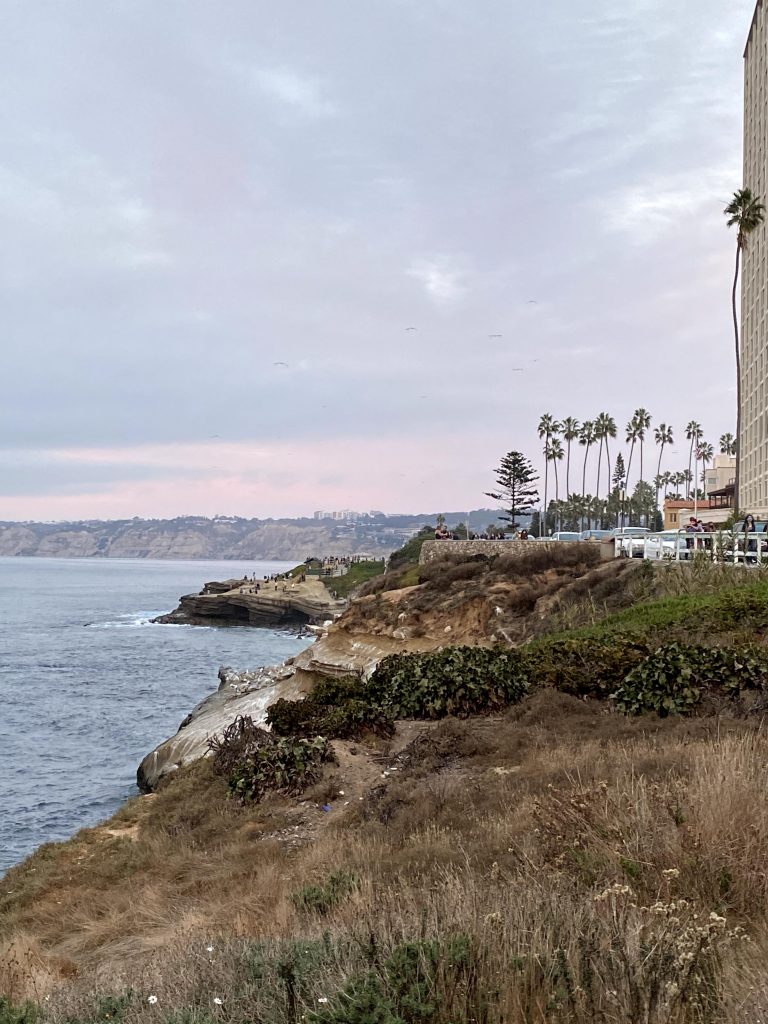 May not be the wisest decision but our last two visits with him were canceled and we just could not let that happen a third time. So, we bought a few extra N95s and hopped on the plane, hoping against hope that the state of California would not shut down again and keep us out.  It's been 2 years since we had all the family together so we would be pleased to simply be together in a rental house for a week if that is all that was possible.  At least I would.  Admittedly, the rest of the family may not feel the same way.
We had prepared ourselves for the trip to be less than totally exciting but so far so good.  We met a friend and were able to enjoy lunch on the outdoor patio at a lovely spot near La Jolla. Thankfully restaurants with outdoor seating are plentiful in sunny California.
In most families Thanksgiving dinner varies little from year to year and they wouldn't want it any other way. Heirlooms passed on from generation to generation reminding us of who we are and where we came from. But new experiences can become traditions in the making and that could be what we are creating this year.
We rented a fabulous house through Airbnb in a low key neighborhood 2 blocks from the beach in Carlsbad.   I chose a house with a big kitchen because we were going to be spending an entire week as well as Thanksgiving day, and since we were not sure what the conditions would be I wanted to be able to cook.  Before arriving I thought a lot about what to make and asked the kids what they would like to eat.
I knew I could not prepare the traditional holiday meal with all the trimmings while on vacation and so I have decided instead to make the kid's absolute favorite meal of all time and the one thing Kai requested – Teriyaki Salmon.
Ours will be a non-traditional celebration but yours will likely be as close to traditional as you can make it because that will make things seem somewhat normal.  This quick simple Cranberry Horseradish Dip appetizer allows fall flavors to dazzle and boasts a little bit of everything  sweet and tart with a hint of a heat.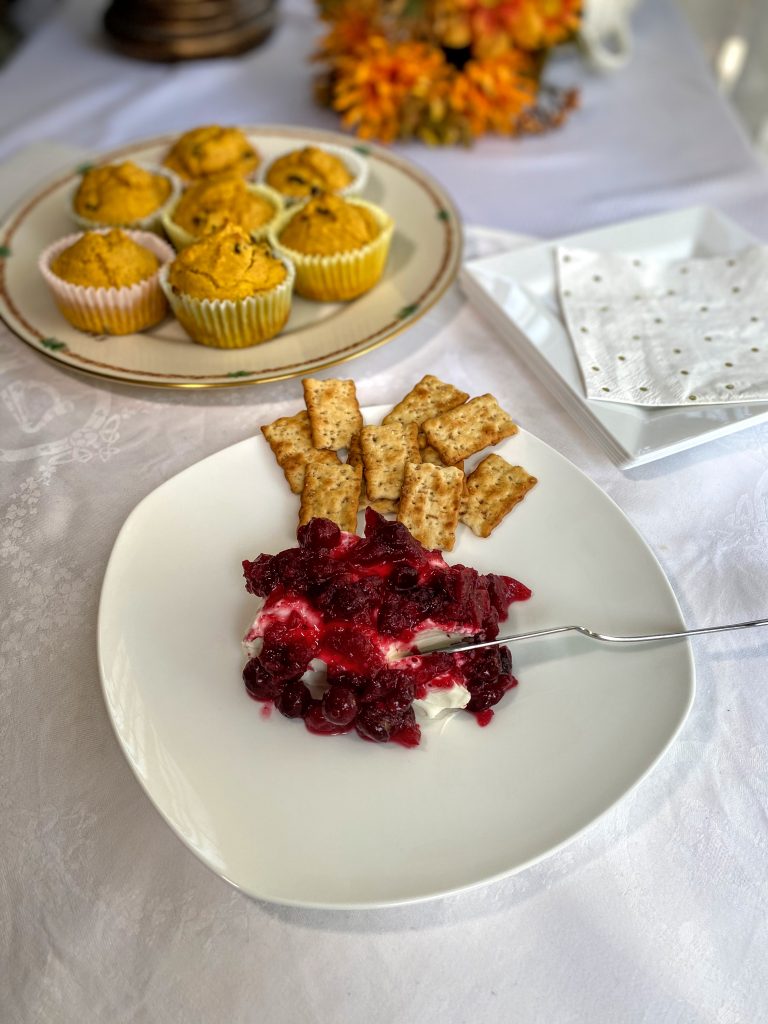 Celebrate the arrival of cranberry season with this crowd pleasing appetizer. Cool cream cheese subdues the sweetly sour cranberries and the combination brings a vibrancy and a seasonal boost of color to the holiday table.
Cranberries are one of the most satisfying berries to work with, because either fresh or frozen they retain their shape.  During the season I keep a bag in my freezer so we can enjoy them at a moments notice
This lovely fall fruit is equally adept in the sweet side of the kitchen.  If you are looking to capture the spirit of autumn and want to use the tart vibrant fruit in desserts,  your family will love this recipe for Cranberry Coffee Cake.
No matter how you decide to celebrate the holiday this year,  I know you and your guests will be delighted by this super easy and super delicious appetizer.  Give it a try this year and be sure to let me know what you think.
Cranberry Horseradish Dip
Tart and tangy cranberries spread over cream cheese makes for the perfect Autumn appetizer
Ingredients
12 oz Cranberries fresh or frozen
1/4 c onion, chopped
2 T horseradish
block cream cheese
Directions
Step 1

In a small saucepan combine cranberries, onion, and horseradish and simmer until most cranberries have popped open.

Step 2

Allow to cool slightly while you get your cream cheese ready on the plate.

Step 3

Spread the cranberry sauce over the cream cheese

Step 4

Serve with crackers