Super easy and versatile salad you can make with just 2 staple ingredients. Add your favorite herbs and you have a nutritious meal in less than 10 minutes. 
Here is a simple salad anyone can make at home
At a time when we are all supposed to remain inside away from shops and restaurants it has really got me thinking about people that do not cook much, or do not cook well. No wonder all the frozen food in the market is gone!
I actually do not mind the forced quarantine much because it is truly forcing me to do things I have been putting off: cleaning windows, organizing the basement and cleaning out the garage.  Unlike many of you though, my favorite place to go is still available to me.  Now if the grocery stores were not open,  I would be really and truly struggling.
I should clarify my previous statement and say I do not mind the quarantine much so far.  The uncertainty of the pandemic is unnerving and I hope life will get back to normal very quickly.  At this point I am able to keep a positive outlook and very hopeful mindset.
I thought I would post a few basic recipes to help those in need of something other than frozen pizza.  This is a very unusual time where families are forced to eat meals at home day after day.  It is my sincere hope that when our lives do get back to normal and this outside threat is no longer looming  folks will have realized the value in eating together and also the pleasure of preparing your own food just the way you like it.
Eggs are not just for breakfast
Egg salad is traditionally a lunchtime choice; however, I make this for my family quite often just to have healthy protein available in the fridge. Although this salad is perfect on bread we have found many ways to enjoy it anytime of the day.   We spread it on toast in the morning or eat it with salad for dinner.  Fry up a little bacon and have egg salad and bacon on a sandwich or, if you are watching your carbs ditch the bread and slice up some tomato and onion.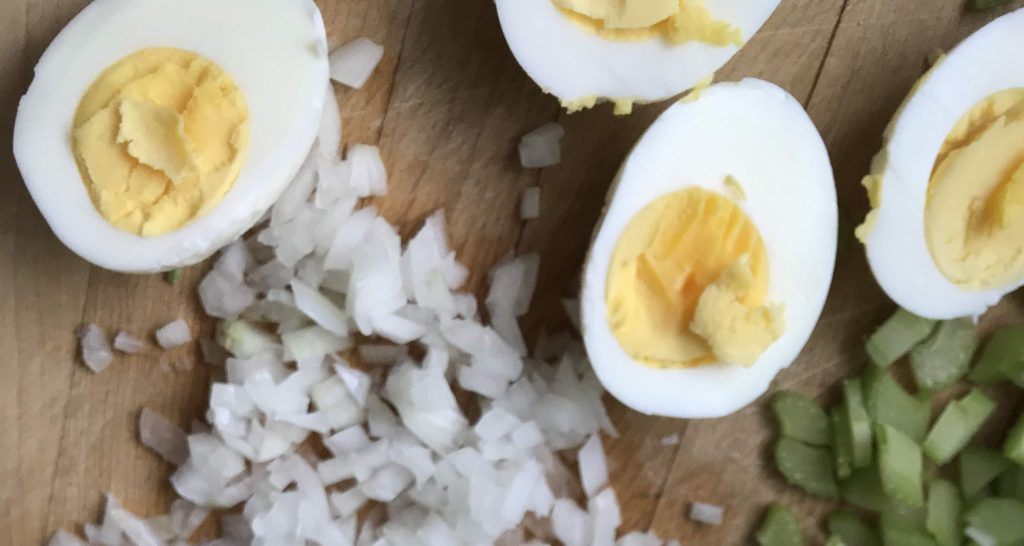 If you are searching for more easy recipes you will want to try my Jazzed Up Chicken Broth, especially if you are at all under the weather.  Another easy meal you can make with ingredients you likely have in the cupboard is Triple Corn Chowder
Don't worry if you don't have all the ingredients stocked for the recipes you may want to try, you can usually replace the missing items with things you do have, such as vegetable broth for chicken.  If you don't have tofu for the soup, try it this time without it and add it next time.  If you don't have 3 different cans of corn, try it with 2 this time.  The important result will be that you are able to make tasty soup and meals for you and your family to enjoy at home.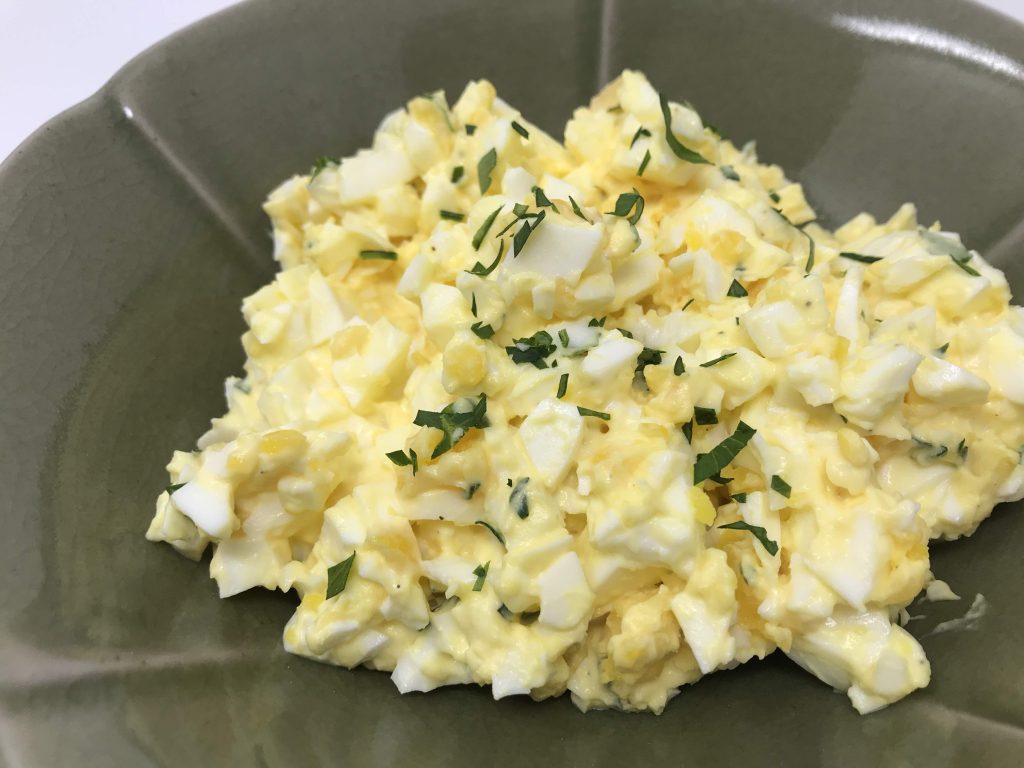 Egg Salad
Ingredients
6 eggs
1/4 mayonnaise
1/4 c chopped basil, cilantro or parsley
1/4 c chopped onion (optional)
salt and pepper to taste
Directions
Step 1

In medium sauce pan place eggs and cover with water. Bring water to boil and boil eggs for full 6 minutes for eggs with soft cooked yolks. 7 minutes for eggs with completely cooked yolks.

Step 2

Drain water from pan and run cold water over eggs in pan to stop cooking and cool eggs. Once eggs are cool enough to handle, peel shells and use large knife and a cutting board to chop eggs and place into a bowl. Add chopped onion if using

Step 3

Add mayo to chopped eggs and onion and combine thoroughly. Add more mayo to your taste.

Step 4

Add herbs and salt and pepper then serve on sandwich bread
.