Everyone was busy but I decided to go to the Fair all by myself.
I am so glad I did because I had the best day yesterday at the Mother Earth News Fair. The Mother Earth News Fair is not the type of fair with rollercoasters and ferris wheels but rather a fair to promote the beauty and bounty of the Earth.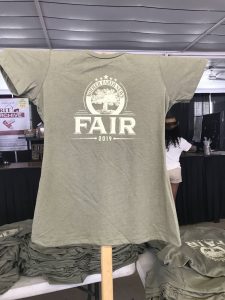 I got there early because it was going to be a hot one and although I expected to see plenty of concessions  offering icy refreshments and typical fair food,  I did not plan on walking around sweltering in the heat all afternoon.  I had to be home by 1pm so off I went.
There were booths set up throughout the venue promoting natural beauty products, organic food, and back to land lifestyle practices. I did not have time to attend any of the workshops and truly did not think I could benefit from most as they related to modern homesteading, bee keeping and  organic gardening and such.  Although I was intrigued by the natural health and food related topics, I just did not have the time.
As I meandered through the tents and spoke to some of the vendors I began to feel increasingly more excited and hopeful.  I have always preferred the mom and pops over the chains and I wholeheartedly  believe we all need to reduce reuse and recycle.  I am not a diehard but it seems obvious that chemicals sprayed on vegetables and fed to the animals would be more harmful than not.
The focus of the fair and most of the products in the tents and on display promoted practical simple living. It was pleasing to find so many folks out there in search of natural healing, natural gardening and techniques for self sufficiency.  I was delighted by the very popular Tiny House.  I took the "tour" and found the contemporary model  surprisingly well appointed and due to the high ceiling and extra windows, it had an open feel.    I find it difficult to comprehend living in just 210 square feet, much less sharing it, but I have seen growing numbers of these types of homes popping up.
I enjoyed myself immensely browsing the books and tasting the organic cheese and infused raw honey from farms in Pennsylvania.  I bought wheat flour that was grown, milled,  ground and packaged on a farm from the same state.  I sampled the Flippin' Good  flap jacks and pumpkin cookies from Reed Farms  and look forward  to baking with the flour packaged on May 29, 2019!
It was a great day at the fair but time to go home.  I hope I won't have to wait an entire year before another one comes along.